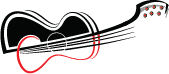 Dear Members, if You purchase the Full Site Access & Live Online Lesson Membership, please contact me on live chat app so we can schedule Your lesson A.S.A.P, and connect through Skype, Hangouts, FaceTime or any video conference software. Your webcam or a smartphone/tablet cam is not important, and any would do since I don't need to see You in high definition.
People sometimes "prepare" for the lesson, and take a long time to call – please don't do that – I am here for You..! What we can do is one short 15 min introduction lesson just to get You started (that won't count, and that I can do anytime from my tablet or phone). And then in a week or so, with Your already bettered perception (and me in the studio, so I can stream HI Q audio video) – we can do a full one hour lesson…
A regular price for one live online lesson is 49$ (duration is from 1:00 to 1:30), but a set of three lessons is 33$ per lesson, so it is 99$.
Nicolas