---
Guitar Lessons
When you log in, the website structure is exactly the same.
First of all, please note that the guitar lessons in video tutorials are JUST ONE SEGMENT OF THE WEBSITE.
In the main menu in /The Method/Flamenco Styles  – there are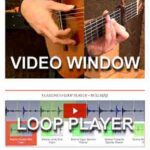 full video tutorials playlists, with APPROPRIATE LOOP PLAYERS BELOW, and also the CORRESPONDING  PDF FILES BELOW the main video window. While in /Software & Tools/Menu –  there are corresponding SOFTWARE & TOOLS, (multi-track software players, a tuner, a scale finder…) with their OWN, DEDICATED (and world unique) FLAMENCO AUDIO SAMPLES DATABASES.
---
The Flamenco Guitar Lessons PDF Book should be printed out first, to have a hard copy of all the note text/score and tabs:
PDF Book:
– Flamenco Guitar Lessons Online School PDF Book   (67 pages)
---
Presuming that your nails on start will be in the process of forming, it is best to use this time to start with HARMONY lessons. So, it would be best to start the NAILS tutorials simultaneously with the INTERVALS tutorials:
Forming And Maintaining:
– Shape And Form – 3:20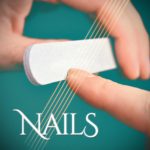 – Nail Polish & Filing Papers – 4:44
– Nails – The Essence – 5:57
Fixing And Hardening:
– Superglue Tips & Tricks – 3:53
– UV GEL And Molding Stickers – 4:23
– Important Practical Advisements – 7:45
Intervals Tutorials:
– Prime, Second, Third – 4:54
– Fourth, Fifth, Sixth – 4:07
– Seventh, Octave, 9th, 11th, 13th – 4:00
– PDF Files – Scores & Tabs
---
After understanding the diatonic scale, or we can say "the dispositions of the natural semitones in C major/A minor" – we can proceed with SCALES & CHORDS, together with the GUITAR & PROPERTIES tutorials. But to start playing the guitar as well, we should simultaneously start with TECHNIQUES guitar lessons, and the first, of course – PICADO:
Guitar & Properties Tutorials: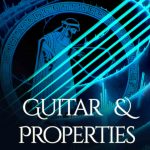 – History, Nomenclature & Tips – 3:45
– Re-Stringing The Guitar – 7:40
– Saddle Compensation – 3:25
– Tuning The Guitar – 5:50
– The Sequence Of Harmonics – 7:06
– PDF Files – Scores & Tabs
Scales & Chords Tutorials:
– Tuning, Harmonics & History Of The Tonality – 6:11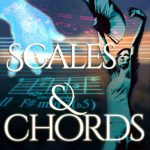 – Diatonic Scale, Equal Temperament, Major Minor Tonal System – 3:02
– The Circle Of Fifths, Alterations & The Tonality – 3:53
– All Diatonic Chords/Triads In C Major – 4:13
– All Diatonic Chords/Triads In A Minor Natural – 3:48
– All 7th Chords In A Minor Harmonic – 5:09
– Flamenco Harmony – E Minor 7th & 9th Chords 1 – 5:25
– Flamenco Harmony – E Minor 7th & 9th Chords 2 – 5:36
– Flamenco Harmony – B Minor 7th, 9th, 11th, 13th Chords – 3:42
– PDF Files – Scores & Tabs
Picado Tutorials:
– Diatonic Scale – Apoyando, Forte, Staccato – 5:10
– Chromatic Scale – Build Your Speed & Precision – 6:31
– E minor Scales All Positions – 4:27
– Fast Passages & Practical Advisements – 6:00
– PDF Files – Scores & Tabs
---
Understanding the difference between the APOYANDO and TIRANDO playing, and when which to use – is ABSOLUTELY THE MOST CRUCIAL ELEMENT IN BUILDING THE TONE ON THE SPANISH GUITAR. So, with the nails now at least partially formed, we must continue the development of the techniques. To start using both APOYANDO and TIRANDO techniques properly, right after PICADO (that is "apoyando") – we must continue with the ARPEGIO (that is "tirando"). The best and absolutely the fastest way to master the most important Arpegio type on the Spanish guitar – is the most famous CLASSICAL GUITAR MASTERPIECE – ANONYMOUS ROMANCE. And right after that – there are guitar lessons on two of the most important, most beautiful, and the most ever studied Arpegio musical studies from the TWO FATHERS of Classical Guitar, Fernando Sor & Francisco Tarrega:
Anonymous Romance Tutorials:
– Anonymous Romance – Intro Lesson – 5:02
– L Hand Temporary Fingering, R Hand Picado, No Bass – 5:13
– Left Hand Temporary Fingering, Right Hand Picado – 2:15
– L Hand Full Fingering, R Hand Picado, With Bass – 3:04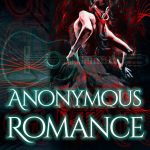 – Arpegio Exercise for Anonymous Romance – 1:22
– Anonymous Romance part A – Full Arrangement 1 – 5:38
– Anonymous Romance part A – Full Arrangement 2 – 5:04
– Anonymous Romance part A – Full arrangement 3 – 4:54
– Anonymous Romance part A – Full Arrangement 4 – 4:03
– Anonymous Romance part B – Full arrangement 1 – 2:34
– Anonymous Romance part B – Full Arrangement 2 – 5:50
– Anonymous Romance part B – Full Arrangement 3 – 5:44
– PDF Files – Scores & Tabs
Arpegio Tutorials:
– Study E minor by Francisco Tárrega – 4:02
– Study B minor by Fernando Sor – 6:09
– Arpegio Flamenco Continuo – 5:10
– PDF Files – Scores & Tabs
---
Of course, we will continue developing our techniques through guitar lessons of TREMOLO, RASQUEADO, and ALZAPUA:
Tremolo Tutorials:
– Flamenco (4 stroke) & Classical (3 stroke) Tremolo – 3:25
– Tremolo – Old Spanish Song – Arrangement Nicolas – 4:08
– PDF Files – Scores & Tabs
Rasqueado Tutorials:
– Rasqueado Wrist "Abanico" – Triplets – 3 Stroke – 5:27
– Rasqueado Wrist – Binary – 4 Stroke – 5:33
– Rasqueado Fingers – 5 Stroke – 5:21
– Rasqueado Fingers – 4 Stroke – 5:00
– Rasqueado Fingers – 3 Stroke – 4:29
– PDF Files – Scores & Tabs
Alzapua Tutorials:
– The Technique, Physics & Alzapua Falseta "Por Medio" – 3:32
– Tangos Falseta "Por Medio" & Golpes In Alzapua – 3:25
– Alzapua – Walking Bass Line Through E min Chords 1 – 5:00
– Alzapua – Walking Bass Line Through E min Chords 2 – 3:03
– PDF Files – Scores & Tabs
---
You will probably watch FLAMENCO STYLES tutorials much sooner, but only after mastering all the previous guitar lessons of TECHNIQUES – the FLAMENCO PALOS will start to sound the way they should:
Rumba Beginner:
– Simple Street Pattern & More Elaborated Rumba Right-Hand Groove – 4:55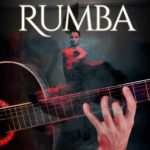 – Advanced Finger Rasqueo & Golpe Patterns In Diminution – 4:07
– Improvisation, Complex Percussion Pattern, Gypsy Fast Strumming – 4:34
– Advanced Strumming Pattern In Slow Motion – 3:13
– Un Amor – Gypsy Kings – Chords & Solo – 6:12
– Djobi Djoba – Gypsy Kings, Intro, Chords & Solo – 7:29
– PDF Files – Scores & Tabs
– Flamenco Loop Player™ – Rumba
Rumba Advanced – Entre Dos Aguas:
– Entre Dos Aguas part A – Soloing & History – 4:41
– Entre Dos Aguas part A – Right-Hand & Rhythm – 5:00
– Entre Dos Aguas part A – Harmonic Cycle Explanation – 4:59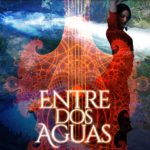 – Entre Dos Aguas part A – Improvisation 1 – 5:09
– Entre Dos Aguas part A – Improvisation 2 – 4:10
– Entre Dos Aguas part B – Alzapua Main Theme 1 – 4:37
– Entre Dos Aguas part B – Alzapua Main Theme 2 – 6:24
– Entre Dos Aguas part B – Alzapua Main Theme 3 – 3:09
– Entre Dos Aguas part B – Improvisation 1 – 4:12
– Entre Dos Aguas part B – Improvisation 2 – 3:29
– PDF Files – Scores & Tabs
– Flamenco Loop Player™ – Rumba
Bulerias:
– Compás – Accents & Counting – 4:34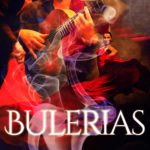 – Basic Pattern "por medio" – 4:01
– Simple Patterns & Rhythm Improvisation – 4:29
– Alzapua Rasqueo Remate Arpegio Rasqueo Falseta – 2:03
– Basic Pattern – Detailed Explanation – 1:27
– Counting El Compás & Vocal Improvisation – 10:02
– Advanced Approach To Playing Patterns – 5:17
– Alzapua Arpegio Rasqueado Falseta – 3:37
– Alzapua Golpes Remate – 3:20
– Bulerias De Nicolas Intro – Over Slow Palmas Loop – 2:59
– Miguel El Sevillano 4 Bulerias De Nicolas – Vocal Ensayo – 2:01
– Bulerias De Nicolas With Miguel El Sevillano – Studio Recording – 5:16
– PDF Files – Scores & Tabs
– Flamenco Loop Player™ – Bulerias
Tangos:
– Tangos Accents, Cajon Pattern & Rhythm Structure – 3:04
– Tangos De Nicolas Intro, Basic Pattern & Advanced Alzapua Falseta – 4:13
– Tangos Basic Pattern Without Golpe + Stroke – 7:14
– Tangos – Harmonic Rhythm, Altered Chords, Alzapua Falseta – 4:26
– PDF Files – Scores & Tabs
– Flamenco Loop Player™ – Tangos
Alegrias:
– Alegrias De Nicolas Intro & Basic Alegria Rasqueo Patterns – 6:24
– Alegrias De Nicolas Desarollo & Arpegio And Alzapua Falsetas – 5:38
– Sueño El Sol – Alegrias – Audio Studio Recording – 4:41
– PDF Files – Scores & Tabs
– Flamenco Loop Player™ – Alegrias
---
Of the biggest help in understanding the COMPÁS for any of the FLAMENCO STYLES will be the specially developed set of different software players:
First, the set of SINGLE-TRACK FLAMENCO LOOP PLAYERS – which are located under the main video window on all "palos" pages. But there is a whole page, dedicated to just to all 4 SINGLE-TRACK FLAMENCO LOOP PLAYERS, in the "Software & Tools" menu as well. 
And second, (also in the "Software & Tools" menu), the specially developed MULTI-TRACK LOOP PLAYERS – are designed to give us the deepest possible insight into the very essence of the flamenco groove and its accents. All the audio tracks in both RUMBA & TANGOS (binary) and BULERIAS & ALEGRIAS (ternary) MULTI-TRACK loop players, with their dedicated sample sets databases – ARE THE HIGHEST QUALITY ORGANIC RECORDINGS OF REAL INSTRUMENTS. Their slight "off the grid" hitpoints locations is what gives them a "human touch". It makes them a WORLD UNIQUE database that can simply NEVER BE BORING TO OUR EARS. It has nothing to do with a rhythm machine! It is, in fact, a part of a MULTITRACK RECORDING SOFTWARE with SOLO/MUTE buttons and VOLUME slider, just like the multitrack recorder console in any digital music production studio of today. It is offering the clearest insight into the production of flamenco music. … (The bigger the screen, the better insight into the flamenco compás you will have..!)
Single-Track Flamenco loop Players™
– Flamenco Loop Player™ – RUMBA
– Flamenco Loop Player™ – BULERIAS
– Flamenco Loop Player™ – TANGOS
– Flamenco Loop Player™ – ALEGRIAS
Rumba & Tangos Multi-Track loop Player™
– Flamenco Multi-Track Loop Player™ – RUMBA Loop Sets
– Flamenco Multi-Track Loop Player™ – TANGOS Loop Sets
Bulerias & Alegrias Multi-Track loop Player™
– Flamenco Multi-Track Loop Player™ – BULERIAS Loop Sets
– Flamenco Multi-Track Loop Player™ – ALEGRIAS Loop Sets
---
The FULL ARRANGEMENTS PLAYER software offers the widest possible perspective on the world of flamenco. It is a multitrack application that reveals secrets from the world of composition, arrangements creation, and audio production:
Full Arrangements Player™
– Full Arrangements Player™ – Bulerias De Nicolas
– Full Arrangements Player™ – Sueño El Sol – Alegrias