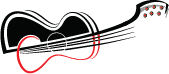 Dear Members, if you purchase the VIP Membership, or the Full Site Access & Live Online Lesson, please contact me through the live chat app so we can schedule your lesson. We can connect through Skype, Hangouts, Viber, WhatsApp, (Zoom is absolutely the best for us "audiophiles"), but we can use any video conference software. Your webcam or a smartphone/tablet cam is not important, and any would do since I don't need to see you in high definition. You must see me in HD, so I have the appropriate devices to send you HQ audio/video signal, presuming your internet connection is good.
VIP Membership includes one short 15 min introduction lesson to get you started (that we won't count as a lesson). And then, in a week or so, and with your bettered perception (and me in the studio, so I can stream HiQ audio-video) – we can do the full video conference lesson.
Later on, the price for one live online video conference lesson is just 49$, and the duration is around 1:30 hours.
I will give my best to explain to you the essence of the guitar performance, and to make you independent for any future learning, so you can continue exploring the world of the guitar without anyone's help.
Nicolas
If sent via WEBHOOK, (let's chat software) – this whole subscription costs ONLY  $50…!!!